With so much misinformation, rules and regulations in the trucking industry, you need a place where you can learn at your own pace and have access to a fountain of knowledge.


Our courses provide step by step instructions and guidance through each process. There's no holding back information.


We offer courses that cover individual topics like IFTA quarterly filings, biennial updates and authority applications. To full training courses that teach you from A-Z!






You Guys are Amazing at what you Do.
Training with LLG was amazing. She really did make sure I understood what I was doing. They really give you the Blueprint. I mean from setting things up with our clients to showing us what to write and how write our follow up laters. I would tell anyone that's trying to get in this field to get with them. They gonna make sure you straight. I really do appreciate you guys.
- Kaamilya Jenkins
Keep You Moving Solutions LLC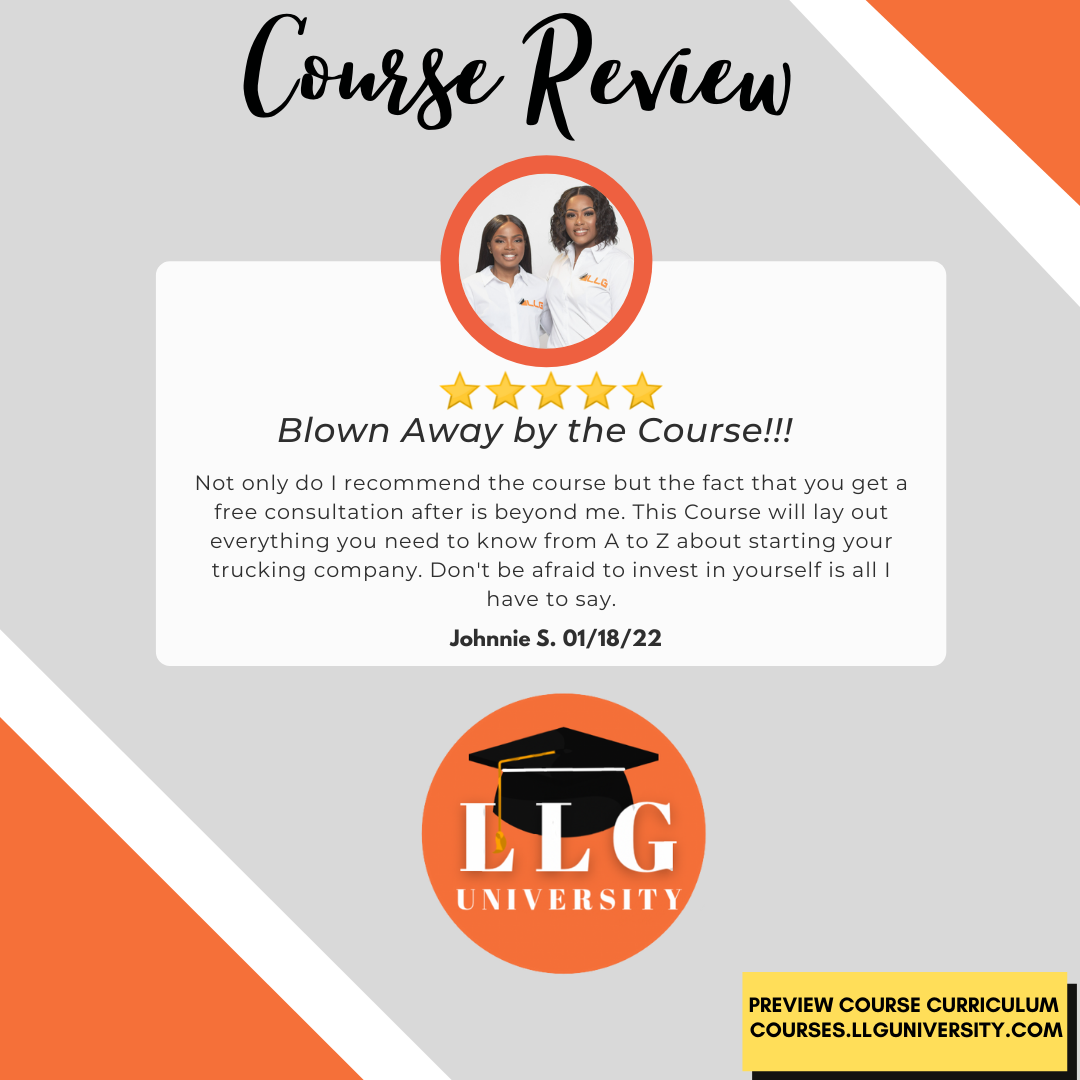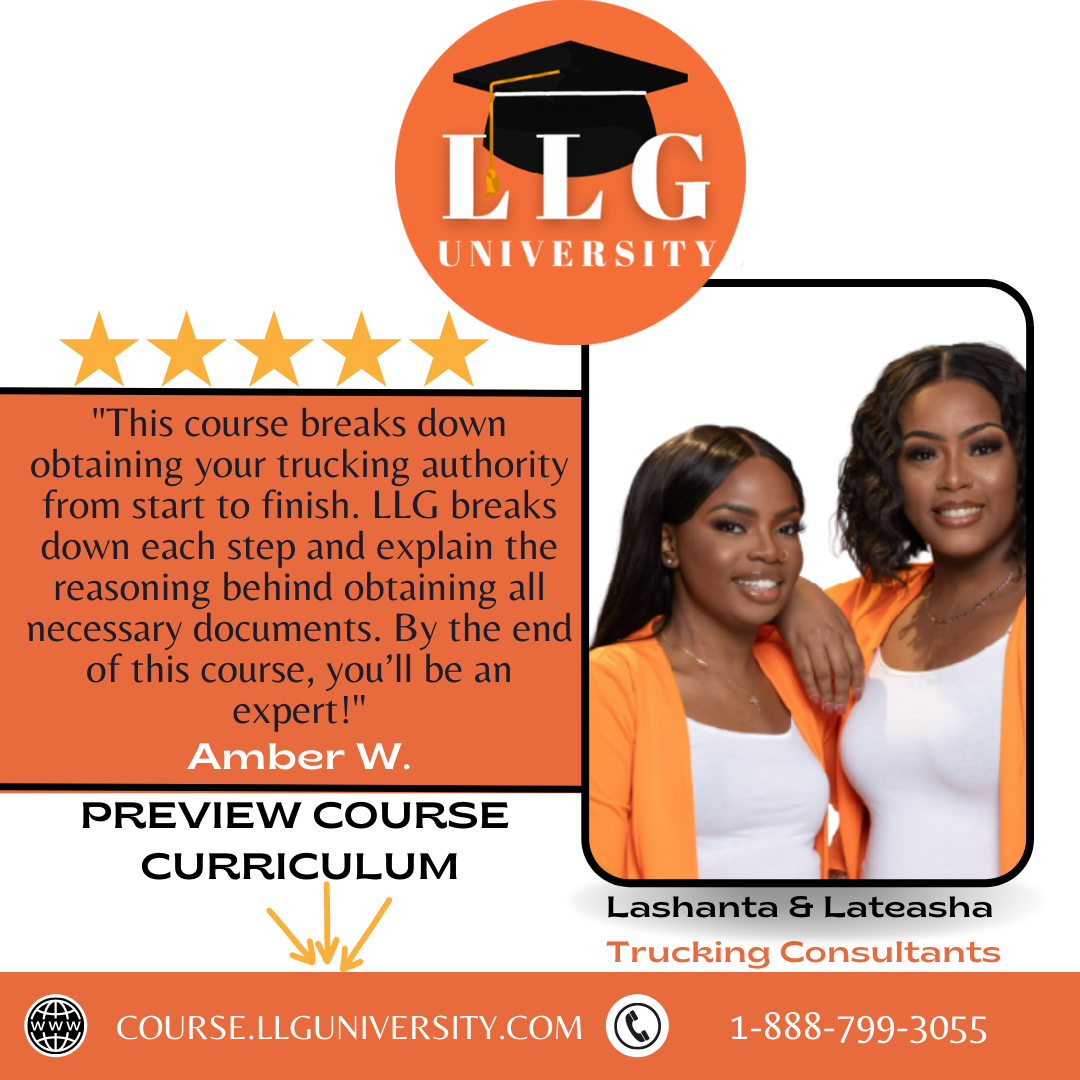 Thank you so much for your timely service. I have been able to rest knowing that all of my business needs are being handled correctly! Super professional and informative! I will always recommend your services to anyone I know.
- Bianca S.
Lady Leo Logistics LLC
Check your inbox to confirm your subscription
REFUND POLICY


No refunds will be issued to any students under any circumstances. Information or knowledge cannot be returned. If you are not satisfied with the information provided in one of the courses, please contact LLG Transportation Consultants via direct email at [email protected] or via phone 1-888-799-3055 to discuss options.


Payment Plan Agreement


LLG University payment plan options are designed to allow students to access courses while paying monthly for the course.
All students enrolled in LLG University with a payment plan agree and acknowledge the following:
Make all payments on time.
Contact LLG Transportation Consultants immediately upon a missed payment notification.
Missed payment will result in student being automatically unenrolled in courses and forfeiting any previous payments.
Students who miss payments will not be eligible for payment plans in the future.